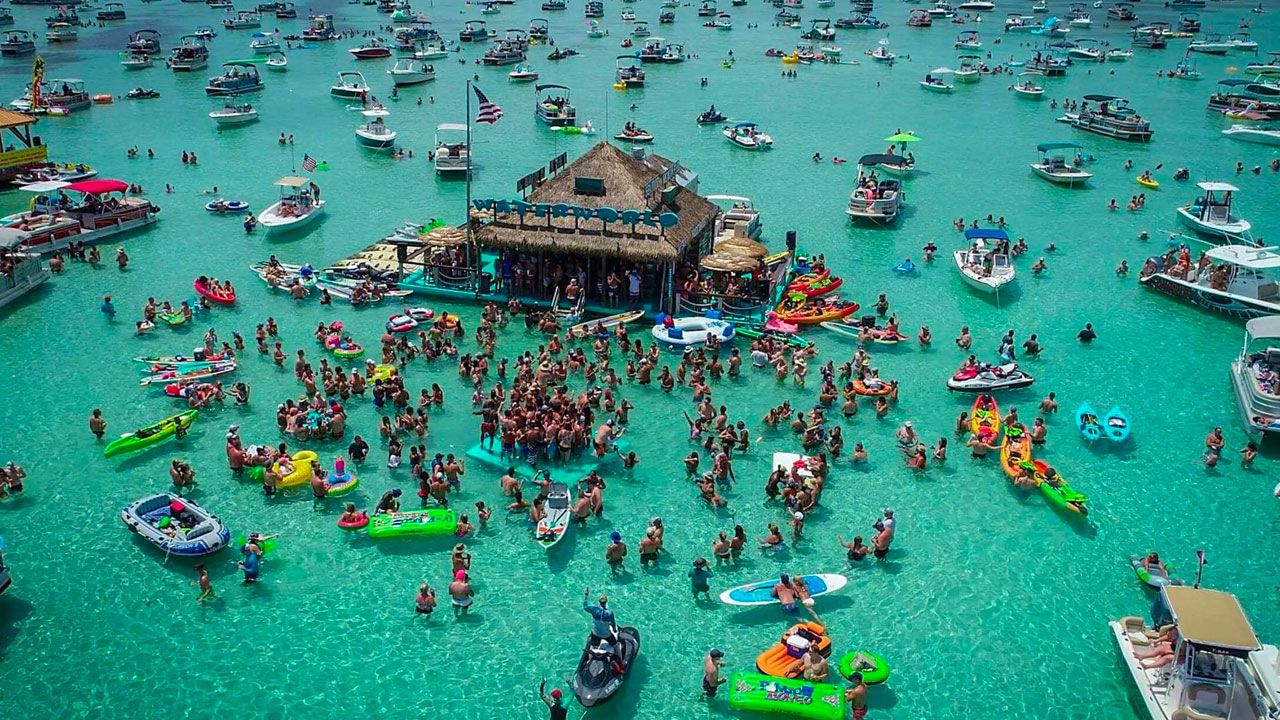 Crab Island
Crab Island is less of an island and more of an underwater sandbar – and its surrounding crystal clear water attract boaters and ocean lovers from all over the area. People flock to this destination to relax on their boats or to socialize in the shallow water. Although it's known for its party atmosphere, recent visitors said Crab Island is also fun for families, and note there is plenty of room for everyone to find their own space in the water. A Crab Island Adventure Tour, complete with inflatable waterslides and other water toys, can be a fun, family-friendly way to see the area.

Previous visitors recommended bringing floats to use in the water and visiting at high tide for the best experience. They also suggest bringing coolers of food and drinks, but if you'd rather purchase refreshments, there are floating vendors at Crab Island (although make sure to bring cash, as some don't accept credit cards). Keep in mind that while you can bring alcoholic drinks, there will be nowhere to buy these types of beverages once you reach Crab Island.

Note that this popular sandbar area is only accessible by boat due to strong currents. If you don't have a boat and don't want to rent one, you can buy a ticket for the Crab Island Shuttle Boat. Round-trip tickets cost $40 per seat, and previous visitors said the price was worth the trip because it includes parking and about two hours docked at Crab Island. Not to mention, the boat has a glass bottom to make the ride more exciting. For a more luxurious excursion, you can also opt for a cruise to the sandbar through Crab Island Cruises, SunVenture Cruises or another provider. For additional details on the shuttle boat and to buy tickets, visit the website.